In a fairly recent development, digital art can be traded and collected in editions through NFTs (*). Starting from her own digital artistic practice, Alexandra Crouwers is building up a collection of works both by established artists and anonymous creators. She highlights a new piece from that collection every month in this column.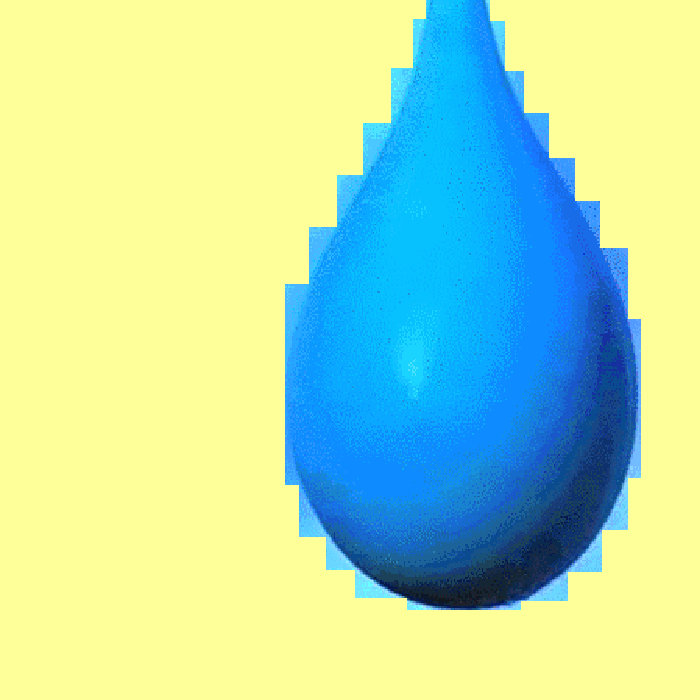 In English, nobody really knows how to pronounce 'gif'. In Dutch, 'gif' is, in fact, an actual word meaning 'poison'. Therefore the Dutch language area only uses one realistic pronunciation, including a peculiar utterance of 'g', seemingly only available in that language. The English speaking world has an array of options. Tomato, tomato, right?
How to pronounce 'cofveve' is less important than its possible meaning. This specific and unlikely combination of letters stumbled into history when it was Tweeted by Donald Trump. On may 31, 2017, at six minutes after midnight, the then-president of the United States of America posted: 'Despite the constant negative press covfefe'.
Lorna Mills is a monument of .gif-art and a connoisseur of the inappropriate. Mills descends into the catacombs of the internet only to surface with disturbing, comical, creepy, and slightly offensive artefacts in the shape of roughly cut .gif-animations. She describes the angular, pulsating rhythm of the .gif as human vital signs, like heartbeats and breathing.
Her .gifs are usually presented in museum settings as large, projected collages, showing dozens of animations simultaneously besides and on top of each other in a fragmented state of overdrive. Meanwhile, the individual components lead their own lives. Isolated from the low-quality home videos where Mills found them, it can easily take more than two hundred glances before the scene starts to make at least some sense.
However, in Mills' gifomatic universe, you really don't always want to know what exactly you're presented with. The pictured work is relatively harmless, despite the exploding balloon cofveve—
* Non-fungible tokens are crypto-sales contracts recorded on blockchains—in this case, the energy-efficient Tezos—connected to digital files.
klik hieer voor de Nederlandse versie van dit artikel